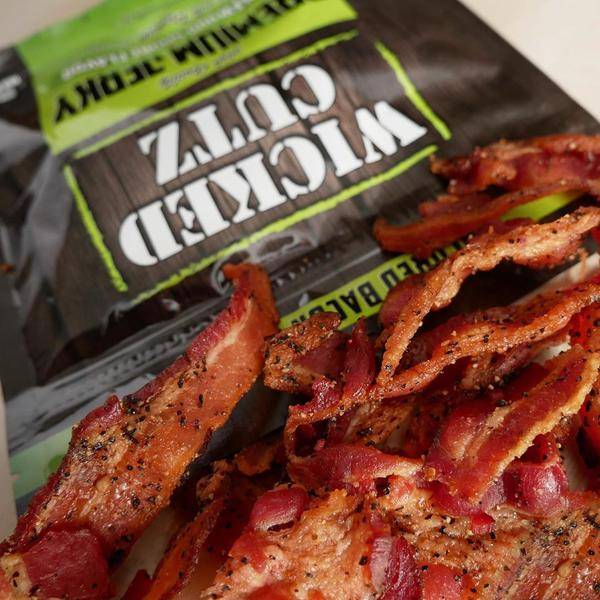 We took our thick cut strips of bacon, soaked them for days in an oh so sweet marinade, then smoked them to tender perfection over a pile of apple wood and dusted with fresh black pepper to deliver a taste that is out of this world good!
No High Fructose Corn Syrup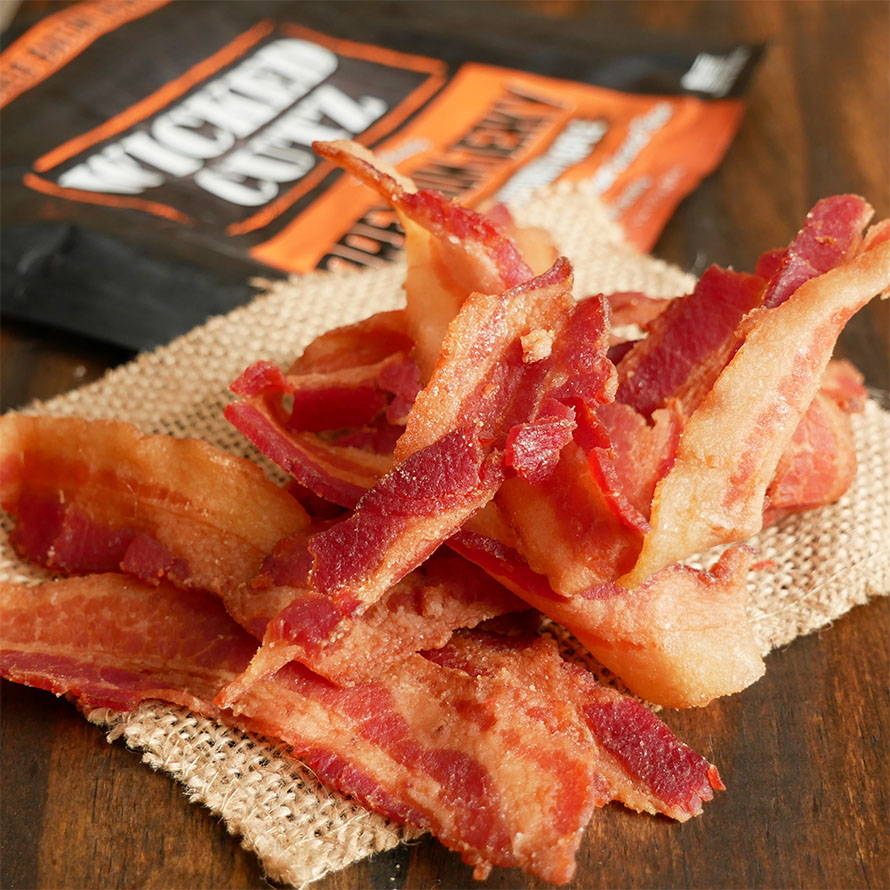 Old Fashioned Maple Bacon
BACON... need we say more? Probably not, but in case your mouth isn't watering yet, picture strips of bacon lounging in a bed of brown sugar marinade just before they're sizzled to perfection with only the sound of your taste buds cheering in the background. That's what you get when you bite into this ol' fashion favorite and we assure you, you'll be damn happy you did!
No High Fructose Corn Syrup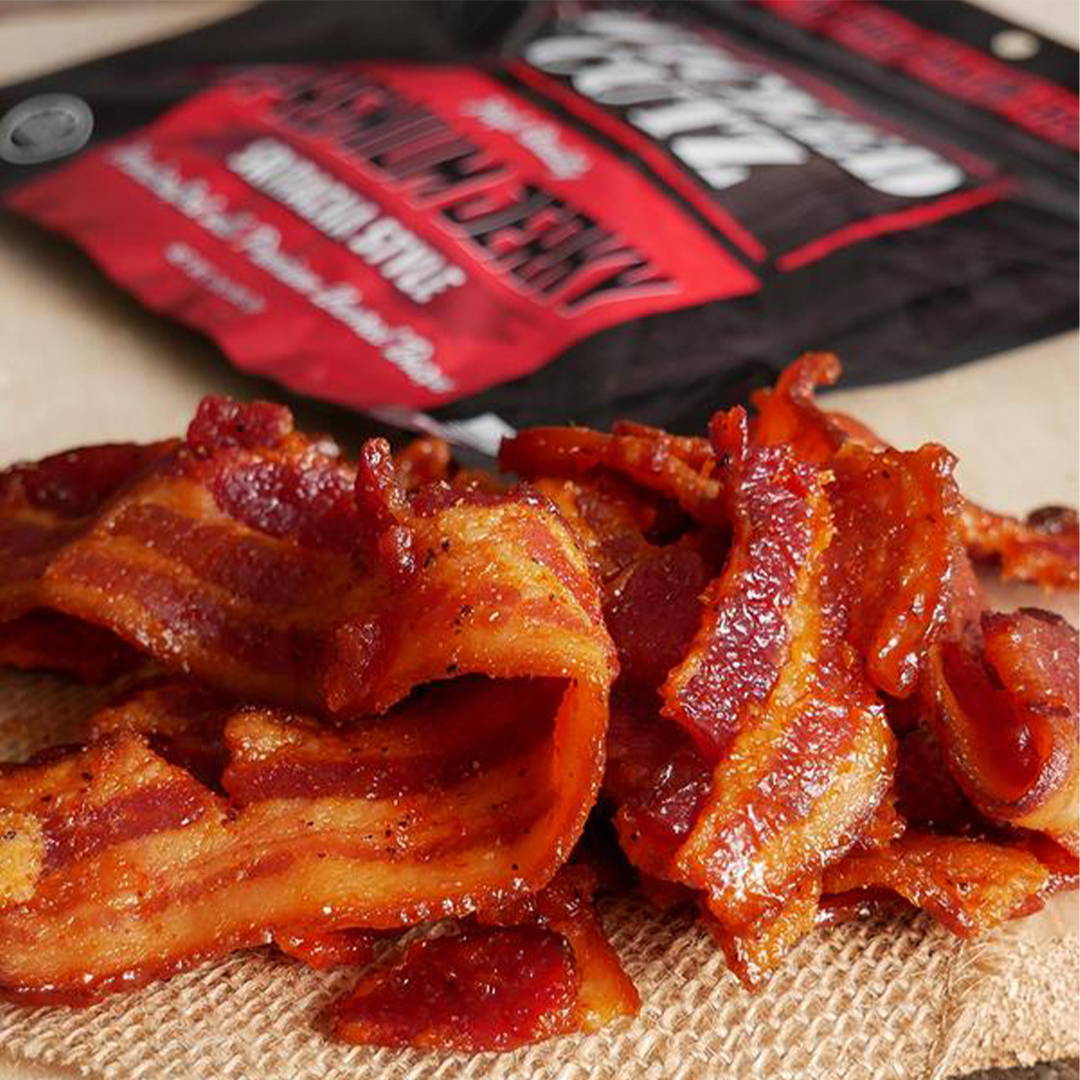 The flavor starts as a Smokey black pepper flavor. Then the heat slowly rises to let you know this jerky has bite. Wicked's premium Cutz are the ideal savory snack to satisfy your hunger and fuel your workout, road trip, or a long day at work. It's high in protein and preservative free.
No High Fructose Corn Syrup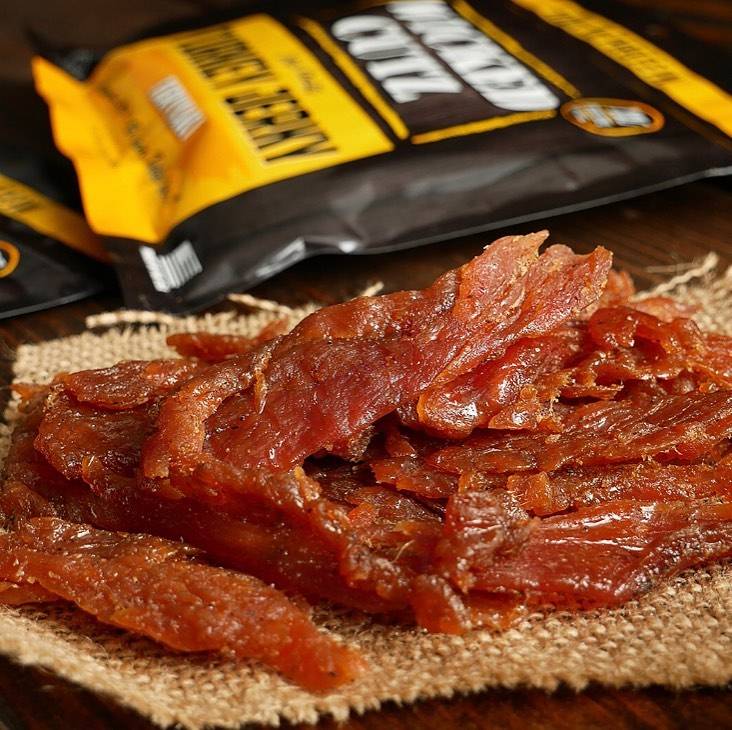 Sweeter than your great grand papi's molasses and saltier than your great grand mami's tongue, our jerky is so flavorful and tangy that your lips won't be the only thing that puckers . Sugar, soy sauce, sesame seed oil all come together to make this the best tasting Teriyaki Turkey jerky that will make your great grandparents roll over in their grave!
No High Fructose Corn Syrup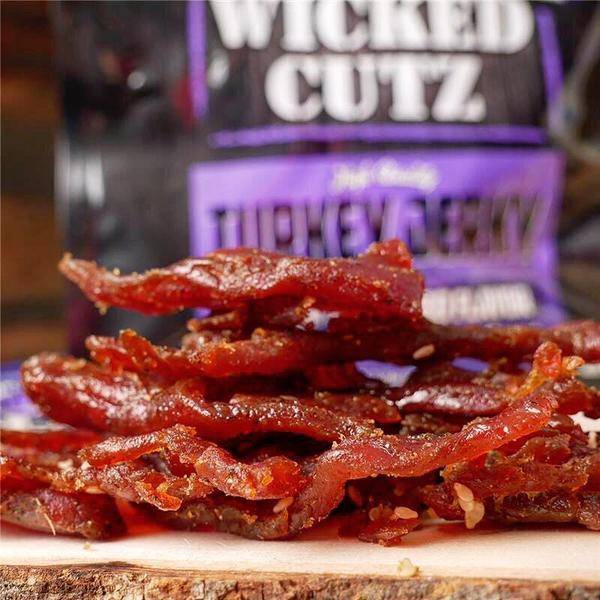 When it comes to adding thrill to your grill nothing stands out more than our Korean BBQ flavored Turkey jerky. We pride ourselves on continuing the tradition of a true Korean BBQ marinade seasoned in a savory-sweet marinade of sesame oil and sugar. We are definitely expecting award winning Korean BBQ chef masters from around the world to arm themselves with their butcher knife's and resort to their ancestor's art of war to get their hands on our recipe.
No High Fructose Corn Syrup