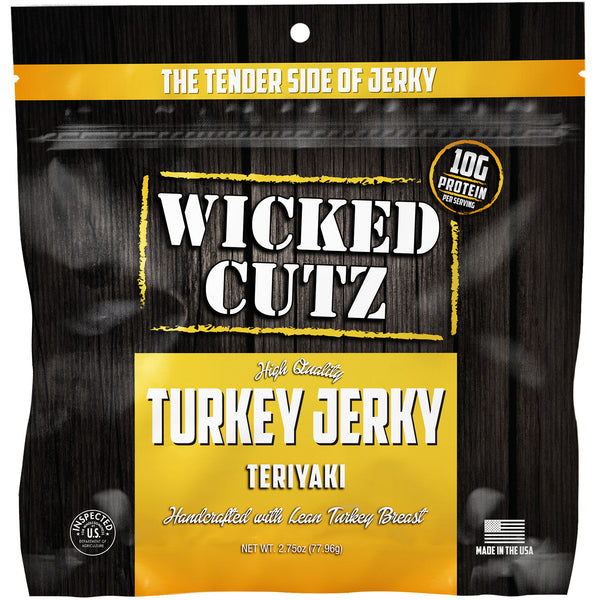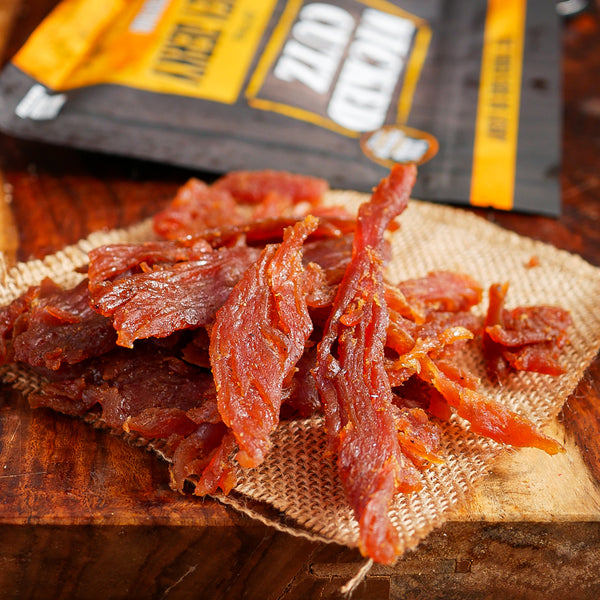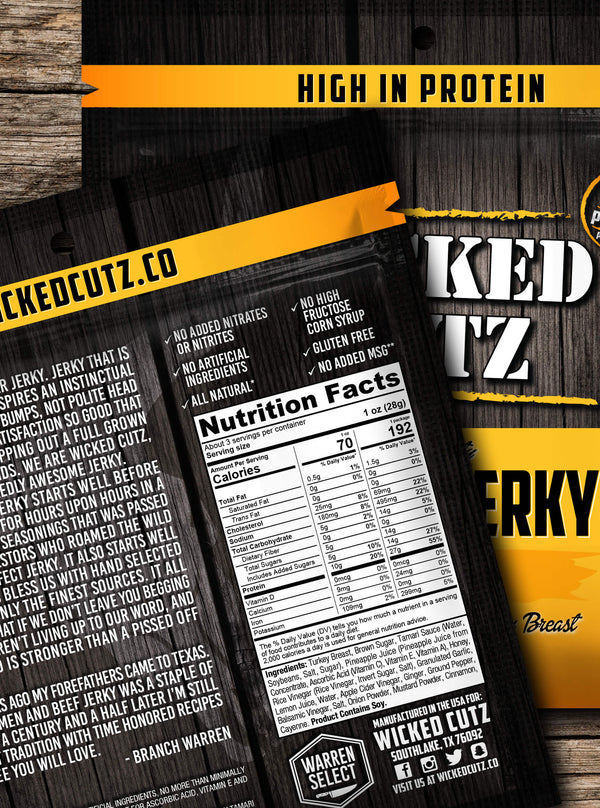 Teriyaki Turkey Jerky
Sweeter than your great grand papi's molasses and saltier than your great grand mami's tongue, our jerky is so flavorful and tangy that your lips won't be the only thing that puckers . Sugar, soy sauce, sesame seed oil all come together to make this the best tasting Teriyaki Turkey jerky that will make your great grandparents roll over in their grave!  
This is a very easy to chew, moist, marinated jerky. If you are looking for a more conventional jerky, try our Peppered beef jerky.
Nutrition Facts
About 3 Servings Per Container
Serving size
Amount per serving
Calories
per serving
192
Amount/serving
% Daily Value *
Amount/serving
% Daily Value *
Includes 14g Added Sugars
28%
Vitamin D 0% • Calcium 0% • Potassium 5% • Iron 0%
Ingredients: Turkey Breast, Brown Sugar, Tamari Sauce (Water, Soybeans, Salt, Sugar), Pineapple Juice (Pineapple Juice from Concentrate, Ascorbic Acid (Vitamin C), Vitamin E, Vitamin A), Honey, Rice Vinegar (Rice Vinegar, Invert Sugar, Salt), Granulated Garlic, Lemon Juice, Water, Apple Cider Vinegar, Ginger, Ground Pepper, Balsamic Vinegar, Salt, Onion Powder, Mustard Powder, Cinnamon, Cayenne
CONTAINS: Contains Soy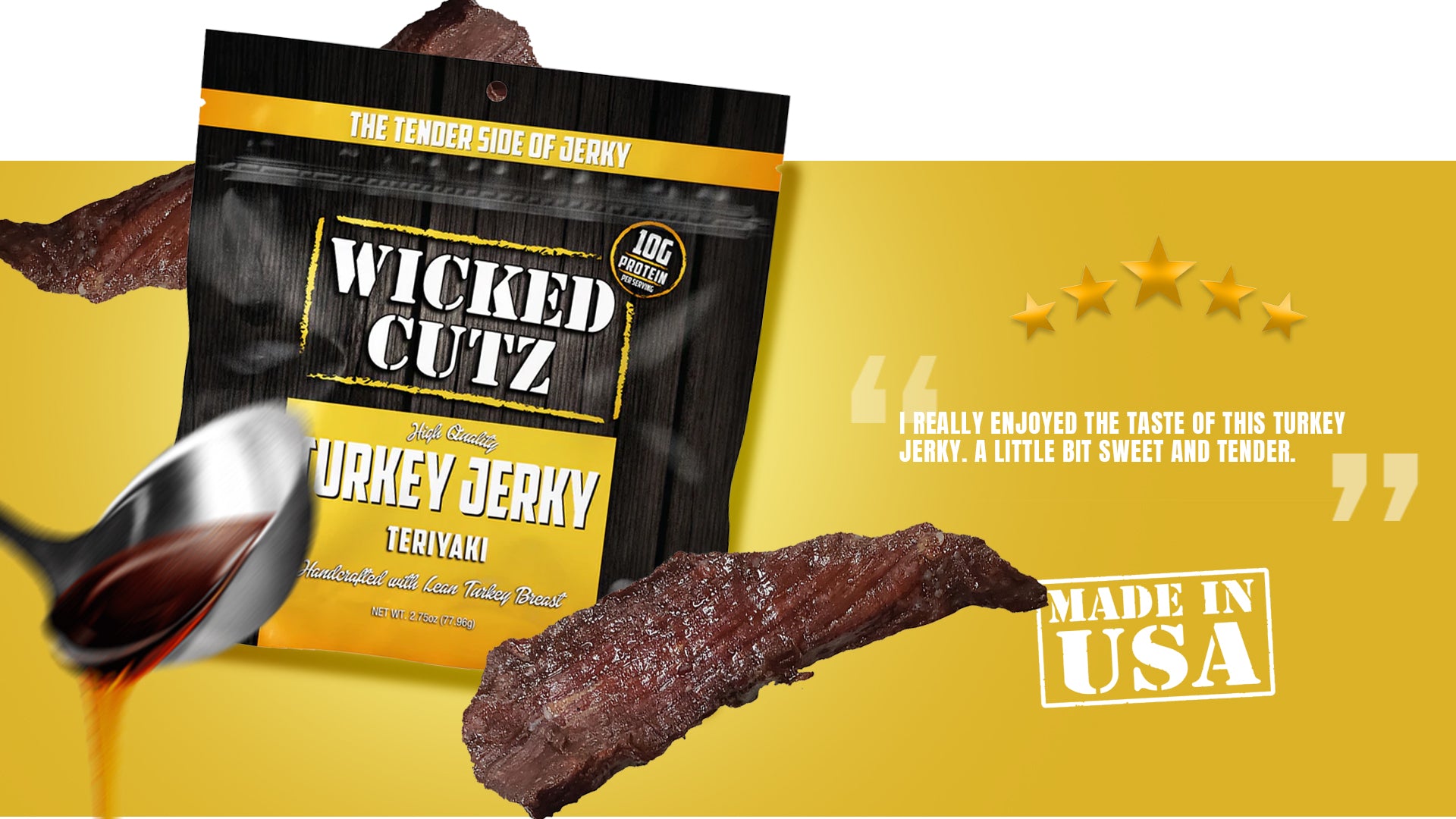 ←
Premium Craft Jerky