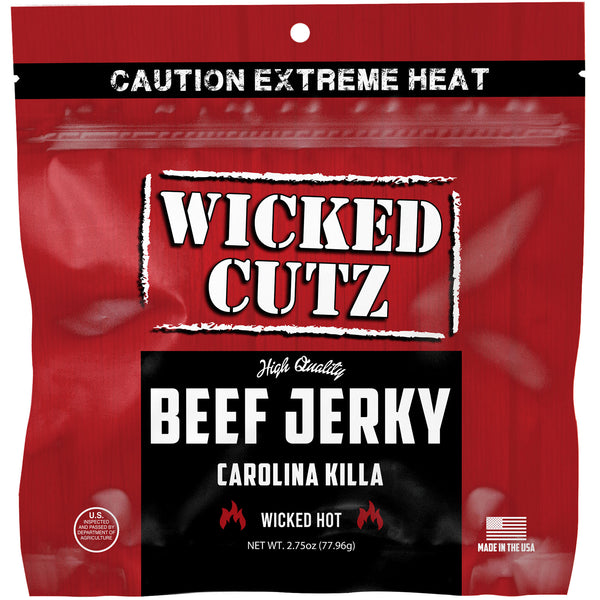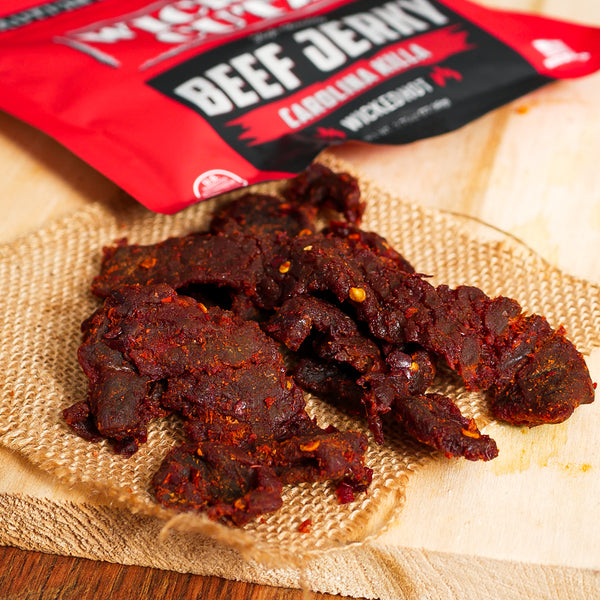 Carolina Killa Beef Jerky
So you think you can handle it?!?! Challenge accepted? Really?
OUR CAROLINA KILLA JERKY IS NO JOKE! It is the hottest jerky you will ever taste! Let us reiterate that….IT IS THE HOTTEST JERKY YOU WILL EVER HAVE!!! The three spiciest peppers in the world, Carolina Reaper, Scorpion, and Ghost Peppers have come together to make you sweat from every single one of your pores and cry for your daddy! A gallon a milk will not be enough, but make sure you have one handy because the burning will not cease easily!
We warn you, not for the faint of heart!!!! R.I.P into a bag today!
Nutrition Facts
About 3 servings per container
Serving size
About 3 servings per container
Amount per serving
Calories
per serving
50
Amount/serving
% Daily Value *
Amount/serving
% Daily Value *
Includes 0g Added Sugars
0%
Vitamin A 2% • Calcium 0% • Vitamin C 0% • Iron 2%
Ingredients: Beef, Teriyaki Sauce (Soy Sauce(Water, Soybeans, Wheat, Salt), Wine, Sugar, Water, VInegar, Salt, Spices, Onion Powder, Succinic Acid, Garlic Powder, Socium Benzoate: Less Than 1/10 of 1% as a Preservative), Brown Sugar, Scorpion Pepper, Carolina Reaper Mash (Carolina Reaper Peppers, Vinegar), Cayenne, Pineapple Juice (Pineapple Juice, Ascorbic Acid (Vitamin C), Vitamin E, Vitamin A), Worcestershire Sauce (Distilled White Vinegar, Molasses, Sugar, Water, Salt, Onions, Anchovies, Garlic, Cloves, Tamarind Extract, Natural Flavorings, Chilli Pepper Extract), Lemon Juice (Water, Lemon Juice Concentrate, Lemon Emulsion, Sodium Benzoate), Granulated Garlic, Ghost Pepper, Ground Pepper, Sea Salt, Ginger, Red Pepper Flakes Contains Wheat, Soy, & Anchovies
CONTAINS: Contains Wheat, Soy, & Anchovies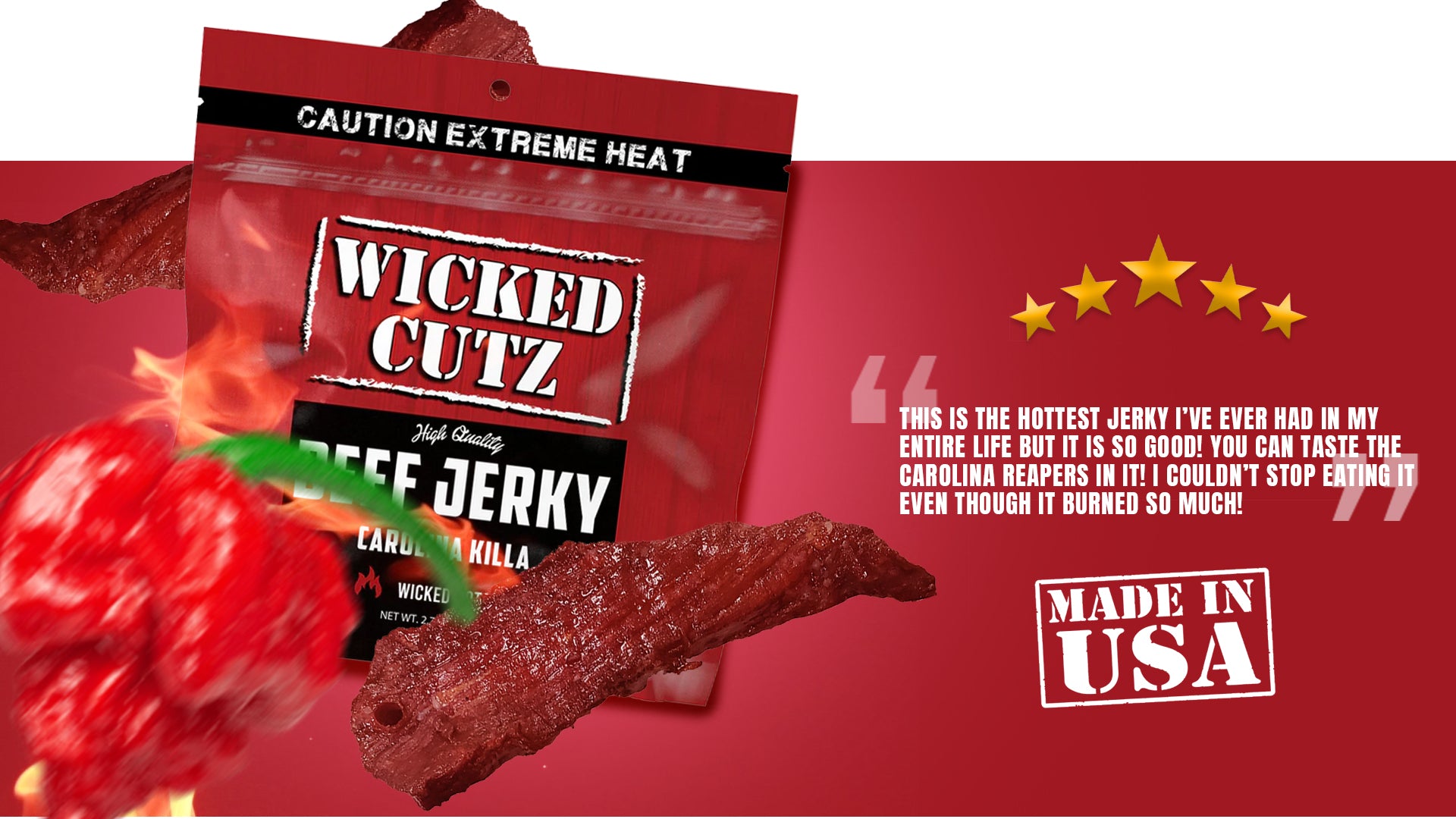 ←
Jerky