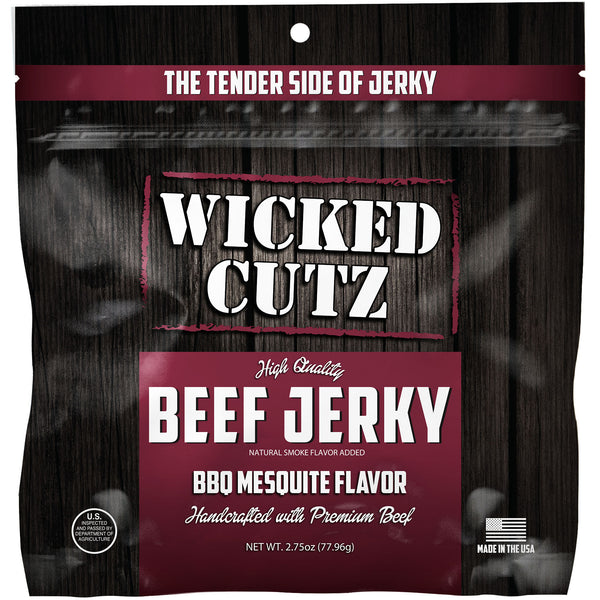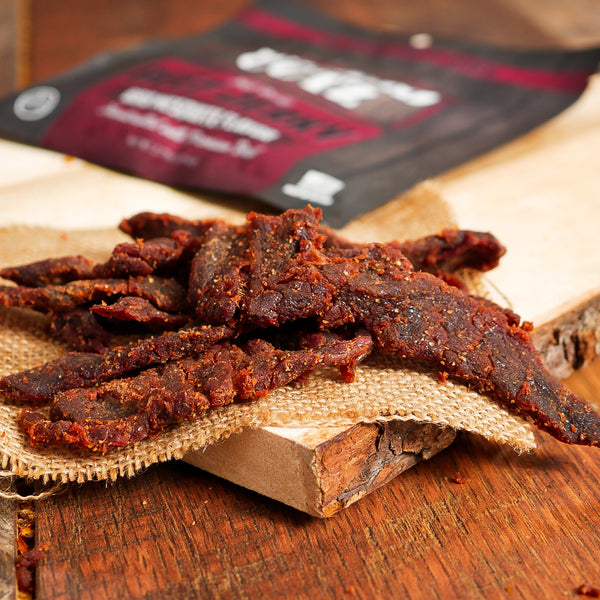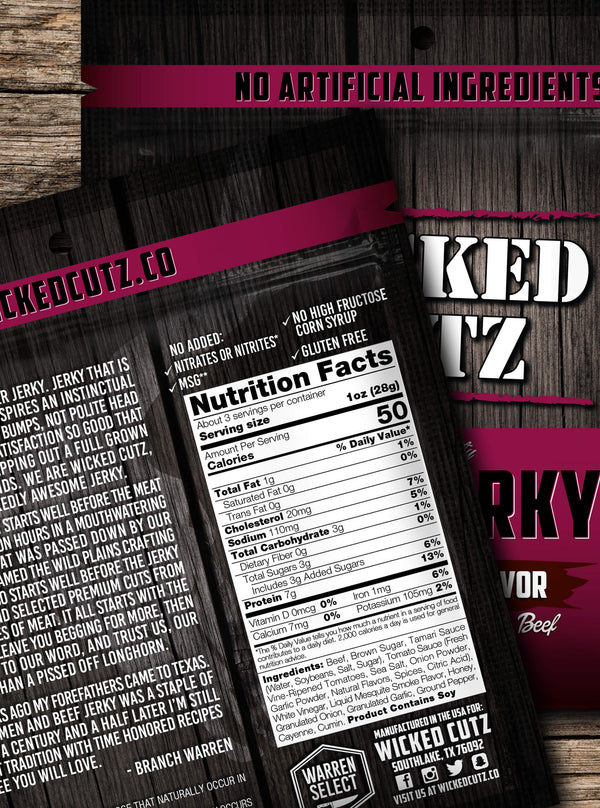 BBQ Mesquite Beef Jerky
BBQ Mesquite is no ordinary jerky, it's a blast of Western Culture wrangled with a lasso and beat down in BBQ sauce by a herd of wild Buffalo. Our flavor is so pronounce and our taste is so delicious, this jerky will leave even the most loyal Pitmasters wishing they had more. Be careful though... our craft jerky will make those first place Pitmaster trophies from the local showdown look like child's play!
This is the perfect combination of a conventional jerky. It's easy to chew and extremely tender. If you like our peppered Jerky and our turkey jerky, then you are going to flip out over this one!! There's a reason we are always out of stock!!
Nutrition Facts
About 3 Servings Per Container
Serving size
Amount per serving
Calories
per serving
50
Amount/serving
% Daily Value *
Amount/serving
% Daily Value *
Includes 3g Added Sugars
6%
Vitamin D O mcg 0% • Calcium 7 Mg 0% • Potassium 105 mg 2% • Iron 1 mg 6%
Ingredients: Beef, Brown Sugar, Tamari Sauce ( Water, Soybeans, Salt, Sugar), Tomato Sauce (Fresh Vine-Ripened Tomatoes, Sea Salt, Onion Powder, Garlic Powder, Natural Flavors, Spices, Citric Acid), White Vinegar, Liquid Mesquite Smoke Flavor, Honey, Granulated Onion, Granulated Garlic, Ground Pepper, Cayenne, Cumin
CONTAINS: Contains Soy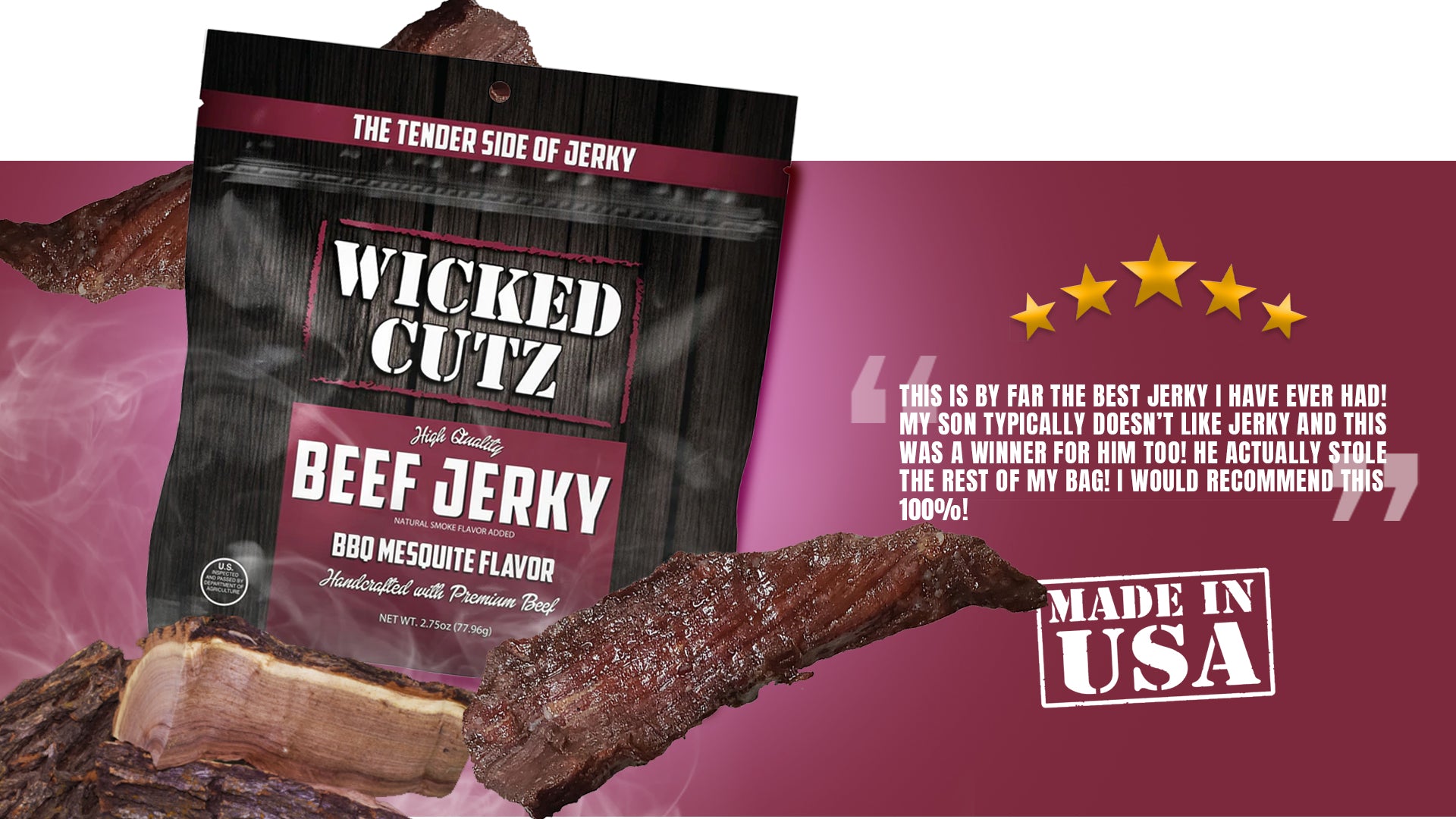 ←
Premium Craft Jerky