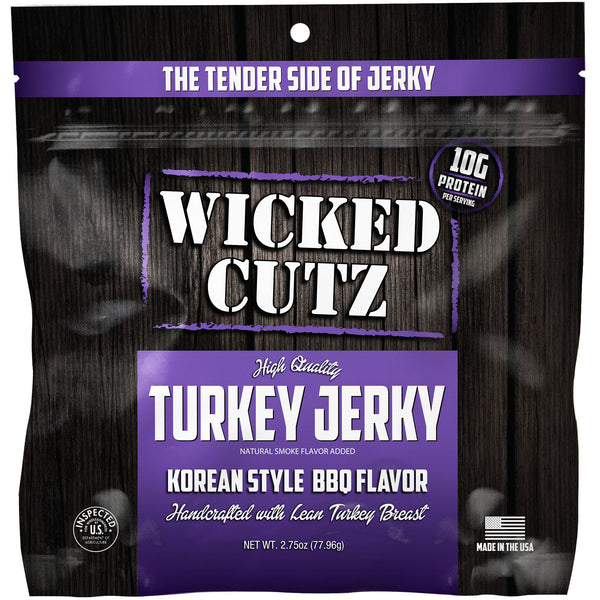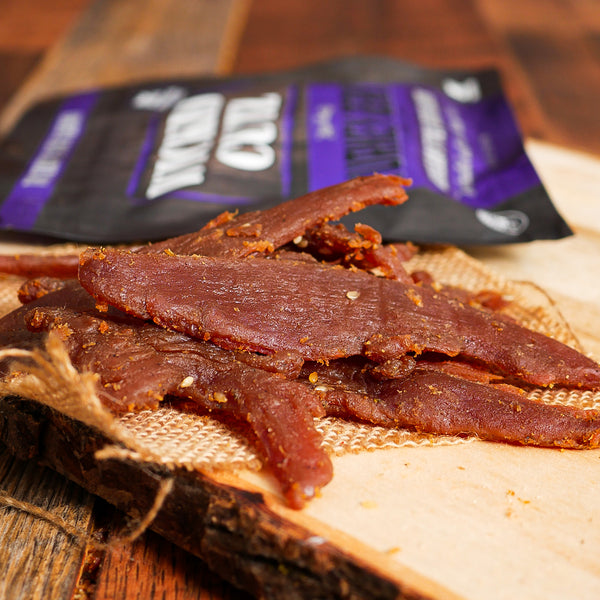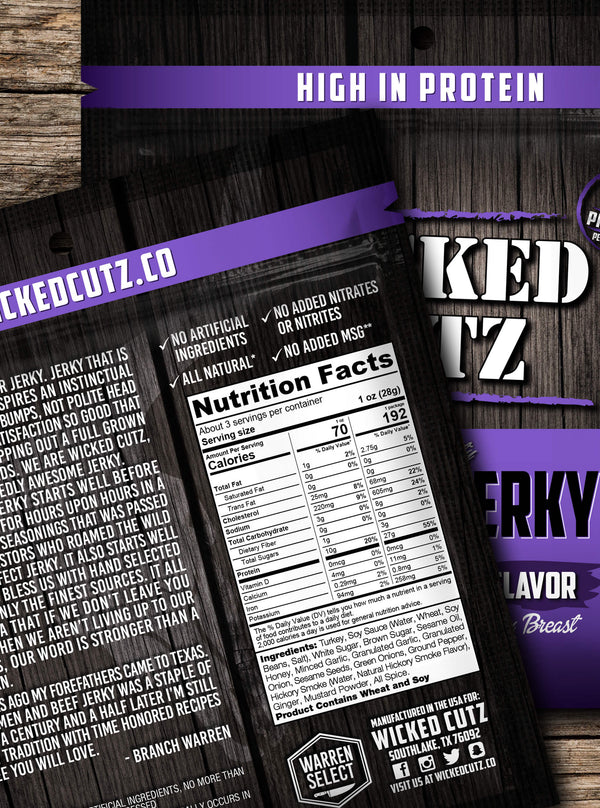 Korean Style BBQ Turkey Jerky
When it comes to adding thrill to your grill nothing stands out more than our Korean BBQ flavored Turkey jerky. We pride ourselves on continuing the tradition of a true Korean BBQ marinade seasoned in a savory-sweet marinade of sesame oil and sugar. We are definitely expecting award winning Korean BBQ chef masters from around the world to arm themselves with their butcher knife's and resort to their ancestor's art of war to get their hands on our recipe. We have barricaded ourselves behind an arsenal of weapons, prepared to repeat the battle of Heartbreak Ridge to ensure the protection of our recipes.
This is a very easy to chew, moist, marinated jerky. If you are looking for a more conventional jerky, try our Peppered beef jerky.
Nutrition Facts
About 3 Servings Per Container
Serving size
Amount per serving
Calories
per serving
192
Amount/serving
% Daily Value *
Amount/serving
% Daily Value *
Includes 0g Added Sugars
0%
Vitamin D 0% • Calcium 1% • Potassium 5% • Iron 6%
Ingredients: Turkey, Soy Sauce (Water, Wheat, Soy Beans, Salt), White Sugar, Brown Sugar, Sesame Oil, Honey, Minced Garlic, Granulated Garlic, Granulated Onion, Sesame Seeds, Green Onions, Ground Pepper, Hickory Smoke (Water, Natural Hickory Smoke Flavor), Ginger, Mustard Powder, All Spice.
CONTAINS: Contains Wheat and Soy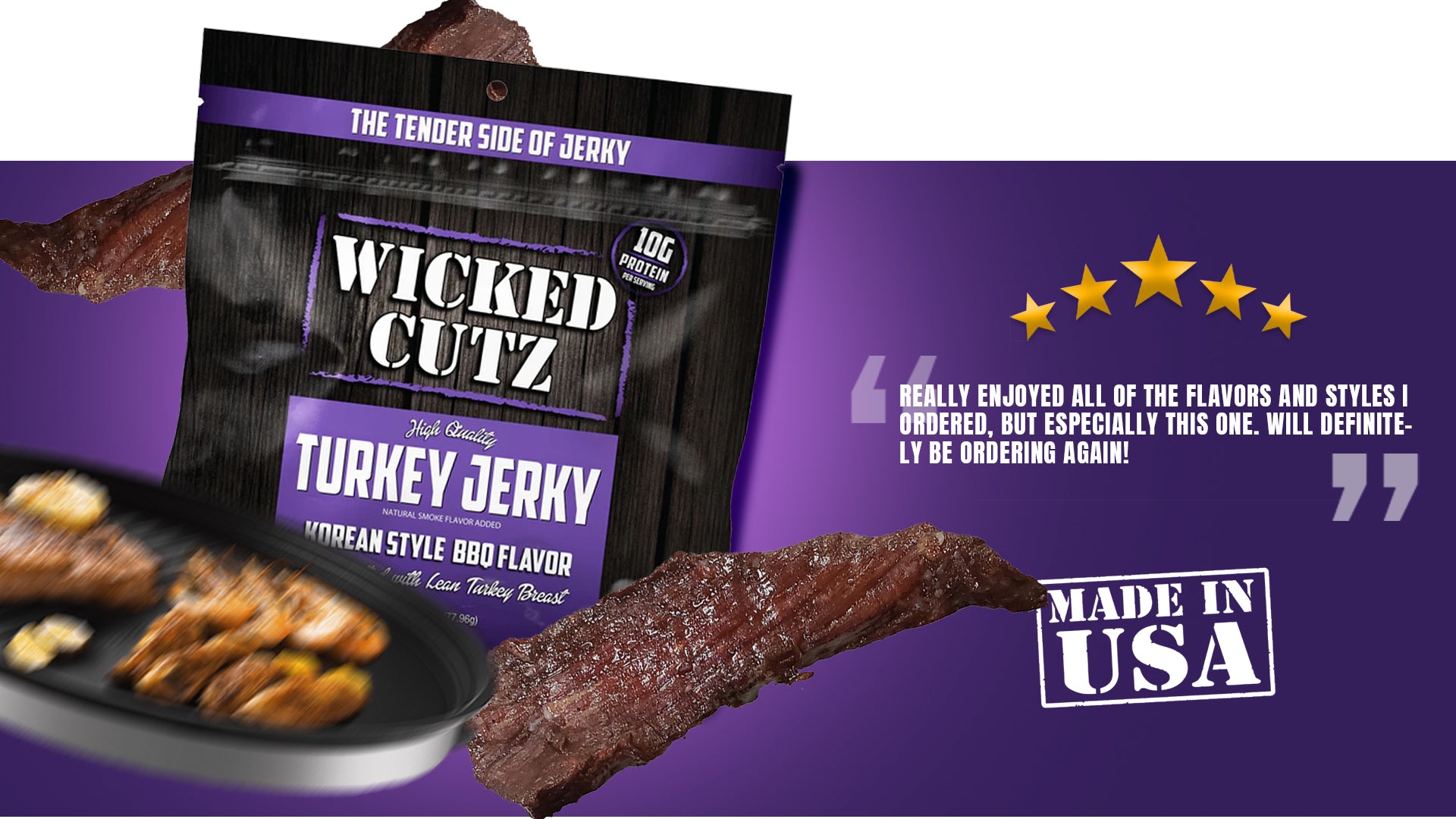 ←
Low Carb Snacks & Seasonings