Bits of Pepperjack in every bite!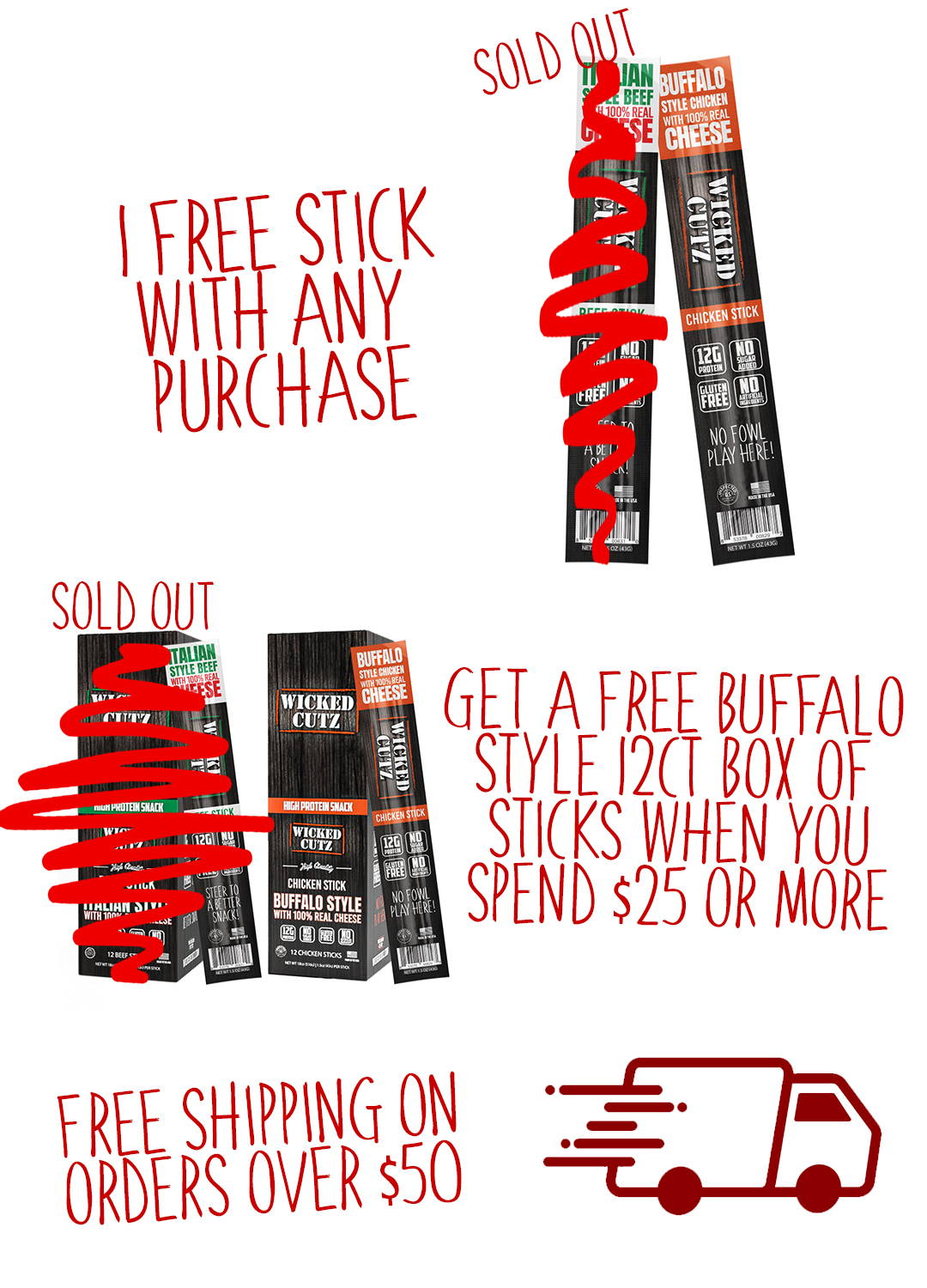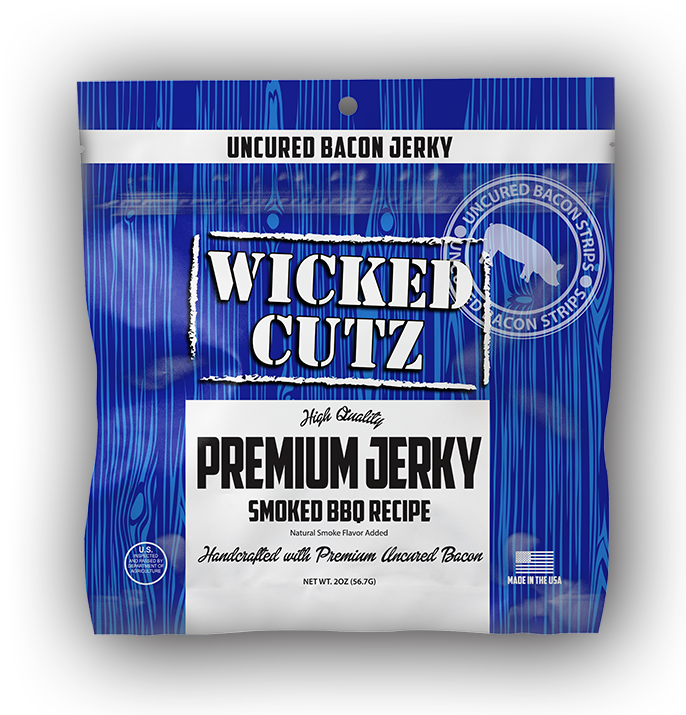 Your Favorite Bacon Flavor is Back! New Look same great taste.
A hint of sweetness under a mouthwatering blanket of smokiness. This bag of perfectly marinated savory Bacon Jerky is blessed with the heavenly flavor of your favorite hometown barbecue pit.
Cant Decide On a Single Flavor?
We made it easy! All 13 Iconic Flavors in one pack!
OR TRY ONE OF OUR AWARD WINNING FLAVORS TODAY!
WICKED CUTZ JERKY WAS AWARDED "BEST ARTISAN JERKY OF 2019" BY TASTETV
Available at these major retailers:


and select locations from the following retailers:




Free Contiguous US Shipping